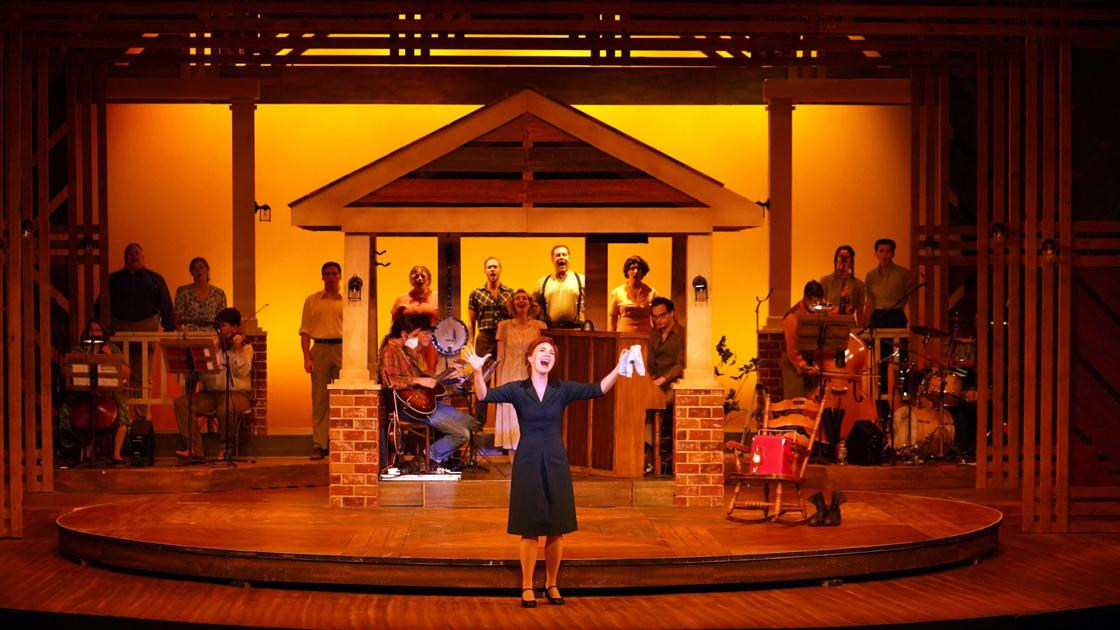 By JESSE SCOTT FOR THE FREE LANCE – STAR

Almost 18 months after being postponed and with her set literally tucked away at the Riverside Center for the Performing Arts since, "Bright Star" and all her bluegrass glory is gone.
The nostalgic and heartwarming musical featuring a score by Steve Martin and Edie Brickell began its local stint on Wednesday and will run through October 31.
"To us that means a lot," said Patrick A'Hearn, artistic director of production at Riverside and director of "Bright Star". "The fact that this is happening shows that if you put the effort into doing something and the right people are working on it, it can happen. For the past two years, it was all about staying positive, hanging on and believing. "
A quick flashback to March 2020: Riverside had just wrapped up its series of "Grease," one of the highest grossing and busiest shows in its history. Then "Bright Star" – her set was ready, her cast of 20 was in place, and ticket sales were strong.
And then the pandemic arrived.
Amid a mix of state regulations and its own proactive public safety measures, it's been a year and a half for Riverside. The venue was temporarily closed, reopened, used its Rhapsody Ballroom for regulatory-compliant shows, hosted vacation driving experiences, and in June 2021 resumed productions on its main stage, among other efforts.