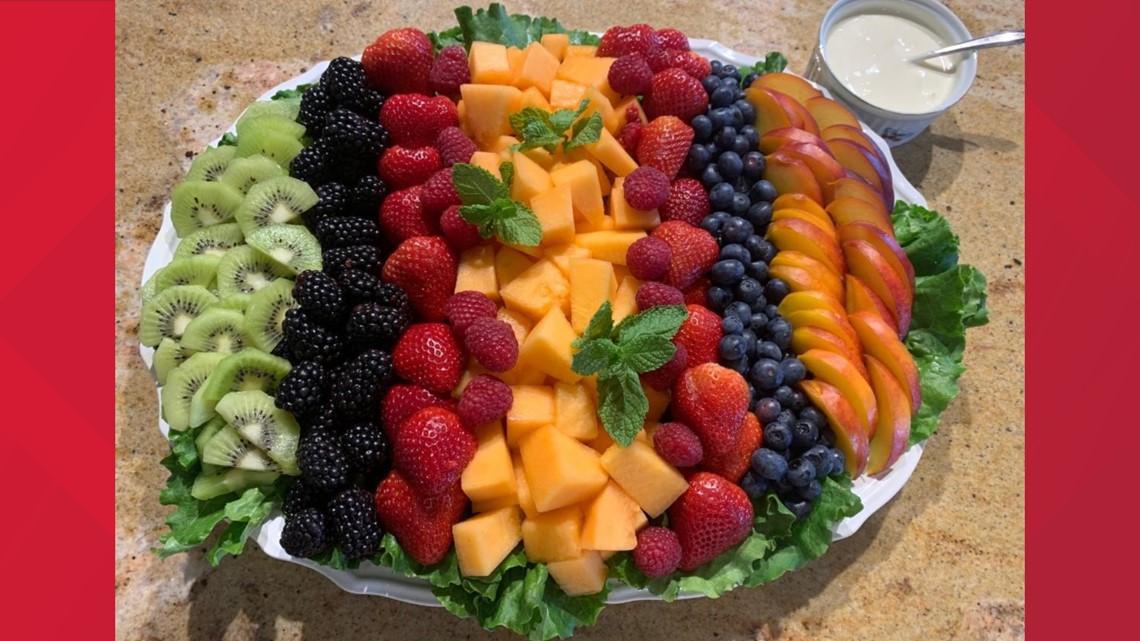 DENVER – My recipe for Summer Fruit Salad with Creamy Honey Orange Dressing was inspired by a visit to the farmer's market years ago. My husband Randy and I were in the middle of a more than two year old total restoration project of our historic 1898 mountain home. As if the ten hour days on site weren't enough, I was simultaneously developing recipes for my second. cooking book, Where is my spatula. With a schedule like this, it's no wonder the recipes are quick and easy, but each one is nutritious and full of flavor.
CREAMY HONEY-ORANGE VINAIGRETTE
2 tablespoons of orange zest
3 tablespoons of freshly squeezed orange juice
1 head of green leaf lettuce, rinsed and drained
1 small ripe cantaloupe, rinsed, seeded and cut into bite-size pieces
3-4 ripe nectarines or peaches, rinsed
2 6-ounce containers of fresh blackberries, rinsed
2 6-ounce containers of fresh raspberries, rinsed
1 16-ounce container of fresh strawberries, rinsed
1 pint of blueberries, rinsed
Fresh mint sprigs, rinsed and dried, for garnish
In a medium bowl, whisk together sour cream, mayonnaise, orange zest, orange juice and honey until well combined. Cover and refrigerate while preparing fruit.
Line a large plate with leaf lettuce and arrange the fruit as desired. Just before serving, toss the dressing quickly, then pour it over the salad. Pour the remaining vinaigrette into a bowl and serve with the salad.
THIS ARTICLE INVOLVES COMMERCIAL CONTENT. THE PRODUCTS AND SERVICES PRESENTED APPEAR AS PAID ADVERTISING. FOR MORE INFORMATION, EMAIL US.
COLORADO & COMPANY IS PART OF 9NEWS AND FEATURES COLORADO EVENTS, COMPANIES, BUSINESS PEOPLE AND OTHER GUESTS FROM ALL OVER THE COUNTRY.
Link to high resolution photos.