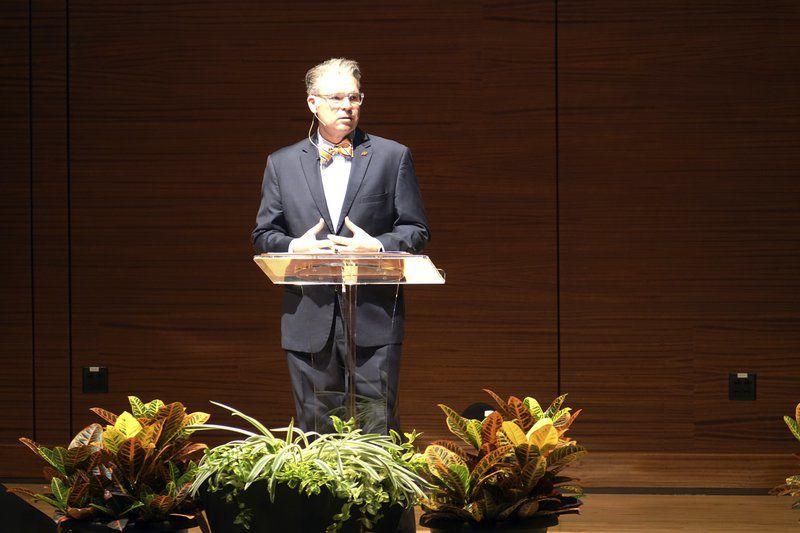 According to executive director Mark Blakeman, guest artists will set the COVID-19 precautions policy at the McKnight Center for the Performing Arts on the OSU-Stillwater campus for the upcoming concert season.
The policies could include any combination of vaccination or masking requirements, according to a video released Wednesday by the McKnight Center.
"We know you are excited about a return to live performances as well, and you probably have questions about what you can do to help other guests, our guest performers and our team stay safe in the theater," said Blakeman said. "Concerts presented as a McKnight Center season event may require any combination of face mask, proof of vaccination, or negative COVID test, depending on the requirements sent by each guest artist as a condition of their appearance. These requirements can, and most likely, change from event to event and we will let ticket holders know what to expect prior to each concert. "
OSU's current campus policy does not include mask mandates or vaccine requirements, which President Dr Kayse Shrum has said is due to Oklahoma state laws that prohibit this. specific application level. OSU policy is that masks are "expected". This will be the case for other events inside the building.
"All other events held at the center, such as performances presented by the Greenwood School of Music, will follow OSU guidelines for health and safety," said Blakeman. "At this time, masks are expected for all guests who have attended indoor events on campus, regardless of their immunization status. "
Blakeman said the McKnight Center is undergoing frequent sanitation and has a "highly efficient, state-of-the-art HVAC system that provides superior air filtration several times per hour." He said staff undergo a health check before each event and "we ask any employee or guest who is not feeling well to stay home."
In conclusion, he said that anyone who could "not follow any of the security protocols to attend" would be able to redeem tickets for future events, make a tax-deductible donation or obtain a full refund.