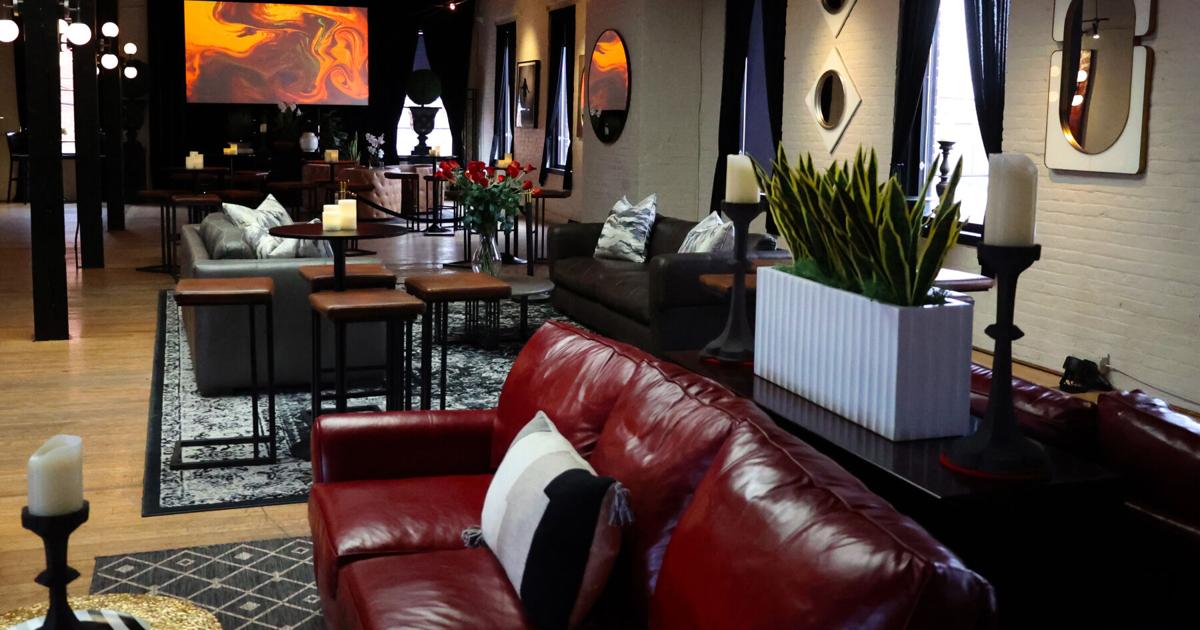 LOUISVILLE, Ky. (WDRB) — A new meeting space in Louisville is designed to meet everyone's interests.
The Loft at Biscuit Lounge has been hosting events since August 2021. It is in the building formerly hosted by Old 502 Winery on South 10th Street, between Main and Market streets.
Barry Wooley, a well-known designer owner of Barry Wooley Designs, has revamped the space to provide a venue and a soon to be opened lounge. Named after the building's former use, a cookie factory, the Biscuit Lounge is eyeing a March opening date. The venue space, the Loft at the Biscuit Lounge, has already hosted many people in the meantime and plans to officially open next month.
Arthur Johnson, Loft manager at Biscuit Lounge, said the venue can accommodate whatever customers want. With exposed brickwork, high ceilings, lighting flexibility, leather furnishings, and designer flair, it can balance between a speakeasy, business functions, or a lively party vibe.
The second-floor space, which seats up to approximately 275 people, has hosted many events, ranging from networking opportunities to engagement parties or occasions featuring DJs.
"People love space," said Johnson, who runs events with For the People. "The cool thing about the space is that we've changed it up and adapted it to what the person wants or needs because we have the resources."
With the flexibility of being able to change tables, chairs, decor and furniture, the venue space can go from lounge-style to a stand-up event overnight.
Located in the Portland neighborhood, bordering downtown Louisville and the Russell neighborhood, the space offers an opportunity for anyone in the city.
"We're all working really hard to make sure we have something for everyone that's inclusive, whether you're east, west or south end," Johnson said. "Whichever side you are, you are welcome here."
The space can host events any day of the week.
Copyright 2022 WDRB Media. All rights reserved.