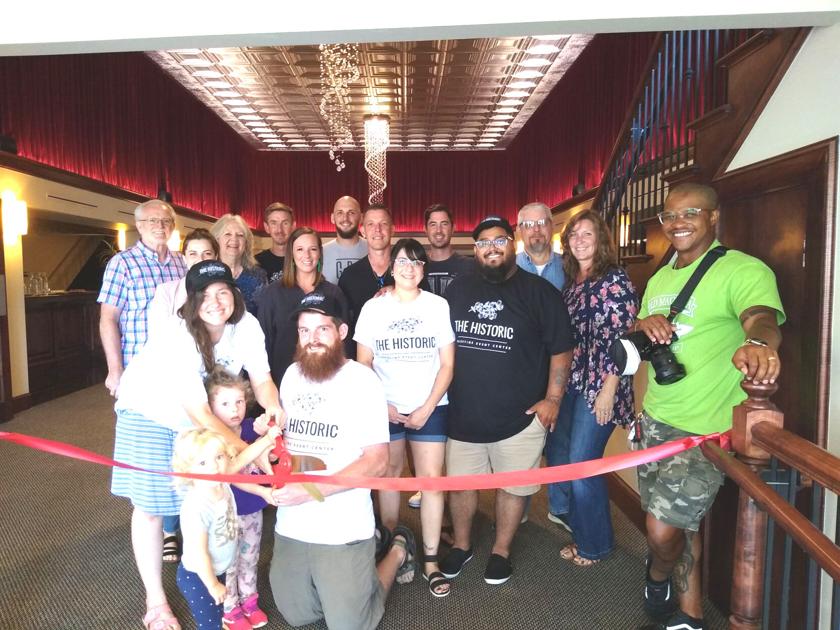 The Old Denby Building, former home of the Denby Furniture Store, reopens as the Historic Palestine Event Center. The renovated three-story building next to the Texas Theater is the only event venue in the Main Street district of Palestine.
The owners of the Historic, Kevin and Nicole Fuhr, moved from Colorado to Palestine in early 2020 and began renovations as part of their vision to revitalize the downtown area.
Owners and managers, Pablo and Adriana Contreras, also from Palestine, hosted a ribbon cutting, open house and night of worship on Friday night where they handed out gifts.
The Denby Building was designed by architect Theodore S. Maffitt around 1935 and exemplifies the two-part commercial structure common to many commercial buildings in Palestine. Like many buildings in the 1930s, the style emphasizes simple design.
More recently, the Denby Building housed Denby's American Grill, which opened in 2011 but closed several years ago. The building's event space is furnished with bistro-style tables and chairs with room for a dance floor in the center.
The second floor mezzanine has a view of the first floor and is decorated with a curtain of red velvet curtains. The third floor is currently empty.
"They will be renting it out as a special event location for bridal parties, wedding receptions, concerts and other events," said Joli Ballew, member relations and events coordinator for the Chamber of Commerce of the region of Palestine.
Adriana said some companies have already booked Christmas parties, but other possibilities include baby shower and birthdays.
"Whatever you want to rent it, we can certainly accommodate it," she said. "Everything is really possible. "
The starting rate is $ 100 per hour for events of 1 to 25 people. Weekday events require a minimum of two hours and events Friday through Sunday require a minimum of four hours.
The Historic is located at 201 W. Crawford St. For more information call 903-345-5676 or visit www.thehistoricec.com.