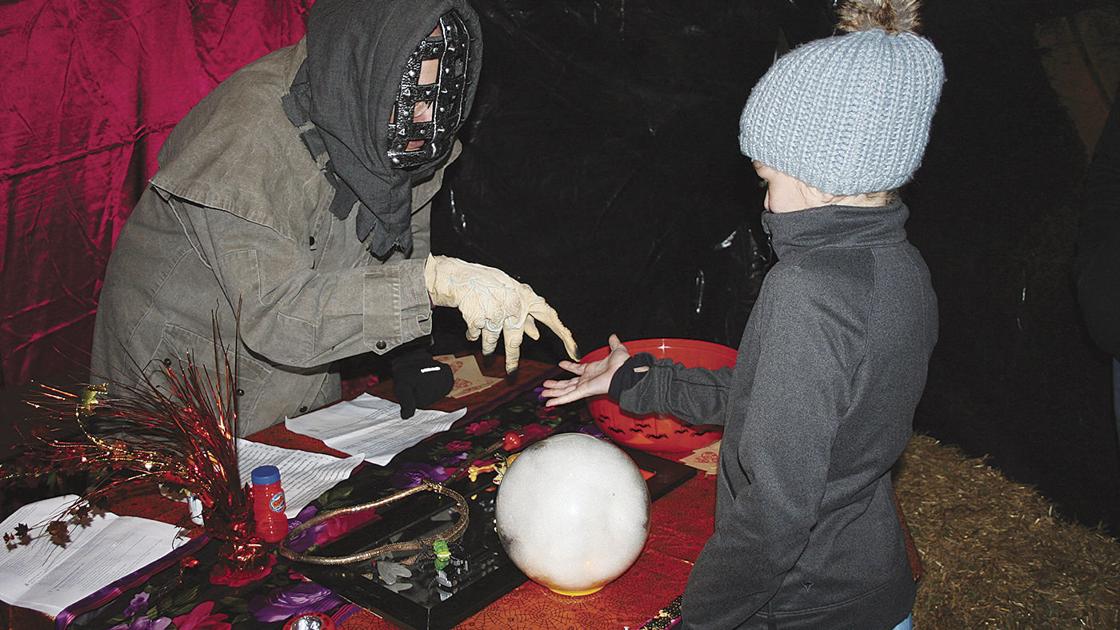 Each year, volunteers at Schumacher Farm County Park transform the grounds into a family-friendly Halloween location, with characters throughout the staff for a number of otherworldly activities. Halloween on the farm is a labor of love for the friends of the Schumacher farm and others who help organize the event.
"Decorating the buildings took us several days when I was president," said Rosa Ropers, former president of Friends of Schumacher Farm Park. She remembered making a witch's house out of the attic and a spooky place for story time in the chicken coop. The pigsty has become a fortune teller's room.
"The antique tractor with the skeleton driver has always been one of my favorite decorations," said Ropers.
After a one-year hiatus caused by the COVID-19 pandemic, Halloween at the Farm will return on October 23 with the return of many volunteers. Dave Ripp will once again take care of the fire where families can roast marshmallows for s'mores. He makes sure he has enough wood on hand and that the children don't get too close to the flames.
"I love seeing all the excitement with the kids," Ripp said, adding that the costumes are fun to watch. Some elaborate designs can be a bit heavy, though, like 4-foot wings that don't fit into the storyteller's room, he said.
"Every year you get the kids who love to watch marshmallows burn. I understand it's a fascination, but it really ruins your s'mores, "Ripp added.
Mary Gimber, who volunteered as a witch in the attic, will be back to sell tickets.
"I just feel like it's an old-fashioned, good-humored reunion for the people who come in," Gimber said.
She also noted the picturesque natural setting of the park. It sits on top of a hill, surrounded by an open sky.
"I used to help in a tent where people decorated little pumpkins. I was in the right place at the right time for a beautiful orange sunset. The sky was orange and everything black was silhouetted, "Gimber said.
Students from Waunakee High School also volunteered, reciting the witches song, "Double, Double, Labor and Trouble" from Shakespeare's "MacBeth" around a cauldron, Gimber recalls.
The spooky wagon rides across the prairie are always popular, Ropers said.
"There would be long queues to enjoy this ride. Tractor drivers in the area would volunteer to drive visitors' carts. A driver even came from Poynette because he liked to be a part of the festivities, "said Ropers.
Hayrides start at 6 p.m. this year, and passengers will likely pass the not-too-scary ghouls along the way.
Fall festivities begin at 4 p.m. at Living History Park just east of Waunakee on the highway. 19. Families can also expect old-fashioned games and crafts, live music in the barn, face painting, and a concession stand.